Introducing Dunc Giz
© 2023 Dunc. All rights reserved.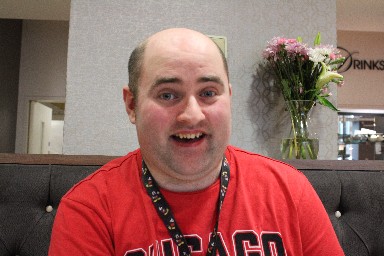 If you have accidentally pressed the Dunc's page button ... then CONGRATULATIONS! My name is Dunc Giz and this is my page, Welcome and you are very welcome indeed. I have autism but that does not stop me from doing all of this for your enjoyment. You will find all my audio stuff on the page, from my pilot "Dunc & Pals" to my 5 minute Christmas cracker. Plus in the coming months I will be producing some audio sketches to give your funny bones a tickle and a roar of laughter. Just to give you an example about me, I have produced a showreel of all the things I have done over the years, from my own projects, to the projects made by Hothouse Theatre. I am available for film, television and radio work, but I cannot guarantee all of them, I'm a children and family entertainment person. I always wanted to be in a Disney animated film, but I also have a curiosity for Despicable Me (and I'm bananas to know that) If you have enjoyed my work and would like to get in touch, please contact Guy Jones via Hothouse Theatre at guy@hothousetheatre.com I hope you enjoy what I have done on this page. Ta-rah for now.
DUNC P.S. Come and find my
Facebook fan page,
and coming soon a YouTube fan page.
Dr. Thunderton
A homage to the classic horror films.....but in a family friendly way.
S.O.A.P.
A wacky advert brought direct to you from Dunc!
Sergeant Major Dimtwit
Roving reporter Dunc has sent in this report from the British Stupidity While You Wait Army Camp, where he met with Sergeant Major Dimtwit.