30 Days Wild 2021
June 2021
The Wildlife Trusts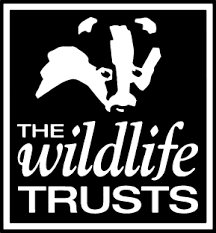 We challenge you to do one wild thing a day throughout the month of June! That's 30 simple, fun and exciting Random Acts of Wildness. When you sign up, you'll get a free pack of goodies to help you plan your wild month, plus lots of ideas to inspire you to stay wild all throughout June (and beyond!).
click here
Wildlife Gardening: Part 1
Some of the many reasons for taking up wildlife gardening.
There are many reasons for taking up wildlife gardening. There are to my mind far more reasons to take up wildlife gardening than there are to take up 'proper' gardening. Proper gardening is fine as an excuse to get from under your love ones feet of a Sunday afternoon, especially when he/she/they* are agitating for something to be done about that shelf in the kitchen that has been wonky since you first put it up 8 years ago and she/they/he have been going on about it ever since. This time they/he/she means business and your only hope of getting out of it is to get proactive about one of the myriad other jobs about the place that you never get round to. And that is where gardening comes in.
Click here
Round and Round the Garden
Join the Brickyard Crew's Zoom session for a tour of Guy's back garden to see what is going wild in there!
June 2021
30 Days Wild and Interesting Questions
Brickyard Podcast
Featuring:
Ashton, Luis, Sean and Guy. Music: Concernedape, Maroon 5 and Stormzy.