Advert
The Wooden Box
by Guy Jones
Is Tracey, Sam's fiancée's ex going mad? Is she just playing a rather bizarre practical joke or is this the strangest bout of flirting in the history of history? It all centres on the wooden box that Tracey's Grandmother, George 'invented.'
click here
the nottingham project
This is The Nottingham Project - a major new Board with the aim of rejuvenating our city. Our ambition is simple. We have a once-in-a-lifetime opportunity to re-vision the future of Nottingham. We have an incredibly rich cultural heritage and some extraordinary creative talent - now is the moment to harness this and create an incredible future for Nottingham.
click here
Audiences back in theatres from 1 August
Gov UK
Indoor performances with socially distanced audiences will be able to take place across the country from 1 August
click here
Advert
Writer's Block
all things about the writing scene in Nottingham and beyond
click here
The Solstice Prize for Young Writers 2020
Writing East Midlands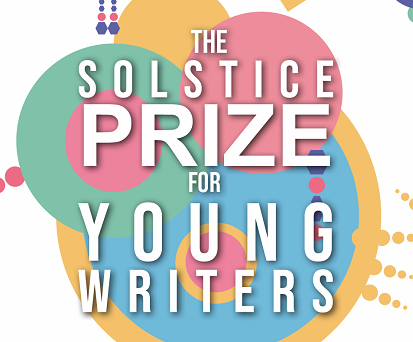 A creative writing prize for 10-17 year olds brought to you by Writing East Midlands 2020 WINNERS ANNOUNCED
click here
intu Victoria Centre Calls for Photographers to Share Lockdown Photos
LeftLion
intu Victoria Centre is calling for local photographers to submit images captured during lockdown, to form part of a new Lockdown Gallery that will be installed in the centre...
click here