The Tourist Running Guy
Round Sheffield Run
Guy's next great adventure after that will be tackling the
Round Sheffield Run
for the second time. Having crawled round it once he is very much of the opinion that he must be stark raving mad to even consider it again, although the tee shirt was good last time. This year he will be running to raise money for the Nottinghamshire Wildlife Trust Keeping It Wild group which is basically the youth forum of the organisation.
Round Sheffield Run
Raising funds to Support Hothouse Theatre's work with Keeping it Wild youth group.
Part of the Nottinghamhsire Wildlife Trust.
Click here
Follow us on facebook
Follow Guy's running blog and get the latest form the running world
Click here
Help raise funds for Hothouse while you surf the internet with
everyclick
Support us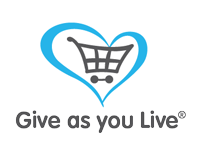 by shopping online
Click here
Shopping online at John Lewis will raise us up to 2.00% of your purchase.