Auditions for this Year's
Classic at Christmas
Roll Up! Roll Up! Auditions for Hothouse Theatre's Classic at Christmas will take place on Sunday Sept 17th at the International Community Centre on Mansfield Road, 1-4 p.m. This years Classic at Christmas will be a new adaptation of Pinocchio using the prose from the original English translation by Mary Alice Murray from the story by Carlo Collodi. The audition will be run as a workshop using the script. The audition workshop is open to all who are interested. No experience is necessary and you don't have to prepare anything in advance. Interested? Contact Hothouse Theatre
guy@hothousetheatre.co
Thunder Run 2017
Thunder Run is a 24 hour trail relay race consisting of 10k laps around Catton Park, on the Derbyshire/Staffordshire border. Guy will be running this gruelling race to raise funds for Hothouse Theatre's 2017-18 theatre season. "Last year I got 1.5k into my second lap at 1:30 a.m. before 'finding' a pot hole, doing my ankle in, and hobbling the rest of the lap. Before settling down by the campfire and 'red wining' with the emphasis on 'whining' my way through the rest of the event. This year I have a date with the 1:30 shift!"
Donate here
Thunder Run 2016
The audition workshops are Hothouse Theatre's traditional way of selecting the actors for the roles and are great fun. They are as much about playing around with the scripts as they are about acting and reflect Hothouse's method of rehearsing up plays which is all about team work, involving everyone in the creative process. If you are interested send us an email with your details and we will keep you informed of any developments etc. Contact Hothouse Theatre
guy@hothousetheatre.co
Round Sheffield Run
Raising funds to Support Hothouse Theatre's work with Keeping it Wild youth group.
Part of the Nottinghamhsire Wildlife Trust.
Click here
Support Us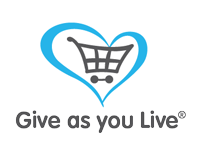 By shopping online
If you shop online then you could help raise money to support Hothouse Theatre producing Oh My Nottz.
All you have to do is register and get shopping!
It is free.
Donation are made at no extra cost to you.
Click here