Auditions for Hothouse Theatre's next production
A Crisis in the Life of Norbert Grimshaw
This year will also be the 20th anniversary of the founding of Hothouse Theatre and to celebrate we will be producing an anniversary production of A Crisis in the Life of Norbert Grimshaw. Auditions to be announced shortly. Details will be posted here shortly. If you wish to be put on the mailing list for auditions contact Hothouse Theatre
guy@hothousetheatre.co
Recycle your ink cartridges and help Hothouse keep Oh My Nottz going!
All you have to do is: register with Recycling 4 Charity order the envelops stick them in the post Then the money will come flooding into Hothouse!
Click here to find out more
The audition workshops are Hothouse Theatre's traditional way of selecting the actors for the roles and are great fun. They are as much about playing around with the scripts as they are about acting and reflect Hothouse's method of rehearsing up plays which is all about team work, involving everyone in the creative process. If you are interested send us an email with your details and we will keep you informed of any developments etc. Contact Hothouse Theatre
guy@hothousetheatre.co
The Rock 'n Roll Half
Guy will by running ... in the loosest sense of the word ... the 13.1 gruelling miles of Rock 'n Roll Half Marathon around Liverpool on 20th May. It's all to Raise funds for the Get Involved Project.
Engaging young people with special support needs in the production of the Oh My Nottz online magazine. Don't let it be in vain!
donate here
Support Us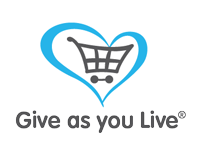 By shopping online
If you shop online then you could help raise money to support Hothouse Theatre producing Oh My Nottz.
All you have to do is register and get shopping!
It is free.
Donation are made at no extra cost to you.
Click here