Hothouse Theatre's Classic Tales Project
Pinocchio
We have moved the performances of the next in our Classic Tales Project - Pinocchio to the spring with the first performances planned for the week beginning the 12th March. This gives you more time to put forward your project if you want to host a performance and share in the box office to help support your good cause. We are offering a straight 50:50 box office split. We will be performing a new adaptation based on the original translation by Mary Alice Murray of the story by Carlo Collodi as first published in English in 1892. Interested? Then get in touch. We will also be holding auditions shortly for our next production. The 20th anniversary production of that Hothouse Classic "A Crisis in the Life of Norbert Grimshaw". Watch this space for details.
Molly's Colouring Book
Phase 2
Please support our kickstarter project to raise £200 to help Duncan get his colouring book printed ready for it's first trial run in Nurseries in Nottingham. Duncan is not in employment, education or training. Molly is his future!
Click here
Give it up for Maggies!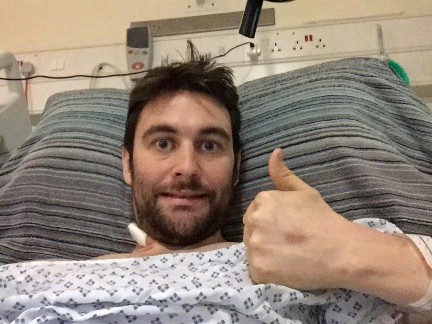 Raising funds to support Maggies!
The charity that supports people with cancer and their families.
Click here
Our Last Classic Tale
Pinocchio will follow on from our last Classic Tale - A Christmas Carol by Charles Dickens. We performed our version, using the prose written by Dickens at 4 venues and we were able to raise funds for various good causes. None of the venues had been used for theatre before and we were able to raise funds for Bakersfield and Birchover Community Centres and £214 for Bowel Cancer UK in the process. We are looking to do better this year!
Get Involved Project
We need your vote to help us get funding to work with young people with disabilities to challenge isolation and loneliness.
The Get Involved Project will involve them in the production of the Oh My Nottz online magazine. They will learn new skills, gain self confidence and have a whole load of fun! Voting opens 24th Oct and closes midday 21st Nov.
Register to vote
Comments from the Audience For A Christmas Carol
"Last night's show was fantastic. Great acting and you will feel all Christmassy afterwards." "Last night was amazing. Thanks so much to everyone who came and supported Hothouse Theatre and Bowel Cancer UK. We raised £52 form the raffle ticket and calendar sales. Really appreciate it x" "Well done all of you, think you did a fantastic job last night at Bakersfield, hope tonight goes as well!! X"
"Loved it brilliant! Scrooge was AWESOME!! Well done all. X" "Loved it, engaging and entertaining, a perfect Christmas story. See it if you can." "Brilliant performance and amazed how you all managed to remember your lines well done!!" "You can add my congratulations. A great adaptation and good acting make a winning combination." "Great show." Interested in booking Pinocchio? All you have to do at this point to pencil in a date is get in touch. Contact Hothouse Theatre
guy@hothousetheatre.co
Support Us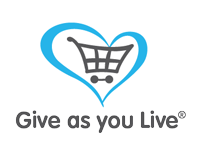 By shopping online
If you shop online then you could help raise money to support Hothouse Theatre producing Oh My Nottz.
All you have to do is register and get shopping!
It is free.
Donation are made at no extra cost to you.
Click here