Killer Marsh Mallows
a piece if audio nonsense
Over much of the last 12 months, we have continued to work with the SCOPE Youth Club, all of the members of which have special support needs.
Our main project has been to work with them on the creation of an original story which was initially intended to be turned into a short film for Oh My Nottz. Unfortunately, the young people involved in making the film turned out to be not so keen on actually being in front of the camera. This always makes the process of taking a perfectly daft story line and turning it into an equally daft film, a little on the difficult side. Not to worry, there is always a plan B where Hothouse Theatre are involved. So here we have Plan B. An audio plan from the original story. The story? Well, have you ever wondered what might be lurking in the store room of a sweet shop, on a Wednesday night, perhaps just before Christmas, when the sweet shop owner is busy counting out the sweets to makes sure the local kids haven't pilfered more than usual ... you haven't? Well here it is anyway.
Recycle your ink cartridges and help Hothouse keep Oh My Nottz going!
All you have to do is: register with Recycling 4 Charity order the envelops stick them in the post Then the money will come flooding into Hothouse!
Click here to find out more
Killer Marsh Mallows - a piece of audio nonsense
If you are interested in us running a similar project with your group, why not get in touch.
guy@hothousetheatre.com
Give to Hothouse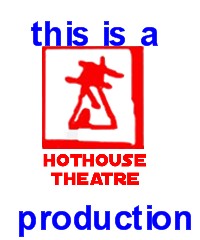 Oh My Nottz is a Hothouse Theatre production. Please support us so we can keep it going.
Donate here
Give While You Shop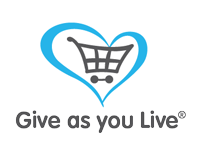 Raise free funds for Hothouse Theatre and Oh MyNottz by shopping online with Give as you Live, over 4200 retailers to choose from, shop & raise a donation at no cost to you!
Click here