Keeping it Wild
Green Up Day
Green Up Day was a community event organised by the Nottinghamshire Wildlife Trust and their Keeping It Wild team of young people who are just mad about all things wild. It took place on Sneinton Market Square Friday 5th of May in brilliant sunshine. It was a celebration our wonderful wildlife and an opportunity to learn more about what you can do at home for wildlife on your doorstep. There was music, live art and crafts as well as food and drink, activities and lots of people willing to hang out and talk nature. The Keeping It Wild team organised the event to help raise awareness of the Nottinghamshire Wildlife Trust in general as well as promoting and recruiting to their own group and of course helping to raise funds for their future activities. The team made wooden figures - the rabbits were particularly popular - planted up old wellies - well what else can you do with the odd old welly - and painted them to look really great as herb containers, and made a load of bird boxes. It took them a month of hard work to organise but it was worth it. "The Trust's workers largely left us to just get on with it," Ellie and Jade, two members of the Keeping It Wild team, said. "We ran the stall and dealt with all the enquiries. It proved that we can be responsible and helped with our people skills. It makes it more fun to just get on with it. We are looking forward to doing it all again!" The group raised over £100 on the evening, all of which will go toward the Keeping It Wild group.
Keeping It Wild
Why not check out what Keeping It Wild are up to on
Facebook
and
Instagram
You can contact the Keeping it Wild team by what's app, Facebook messenger or text on 07711886414. Alternatively email Laura or Jamie. Laura Bacon
lbacon@nottswt.co.uk
Jamie Shortland
jshortland@nottswt.co.uk
The Keeping it Wild project is funded by Heritage Lottery.
Heart Op to Half Marathon in 51 days
Raising funds for Hothouse Theatre's Oh My Nottz project inspiring young people through media.
Click here
Round Sheffield Run
Raising funds to support the Keeping it Wild youth group.
Part of the Nottinghamhsire Wildlife Trust.
Click here
Green Up Day slideshow
Support Keeping It Wild
Me, Sam, Ben and Danny are looking to raise money for the Keeping it Wild Youth Group, part of the Wildlife Trusts Nottinghamshire, by taking part in Tough Mudder 2017 in Grantham.
Tough Mudder
We're all quite lazy at the moment, so it's going to be a bit tough, but it's all to raise funds for a great group which supports young people interested in learning more about Wildlife, and allowing them the opportunity to interact in social circles they would never normally have the chance to view. If you could sponsor us for the run, it would be a great help.
Thank You.
Tom
donate here
Guy is also raising money for Keeping it Wild by running the Round Sheffield Run in June.
More details
Donate here
Keeping it Wild website
Idle Valley Presentation
Support Us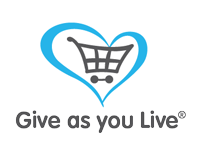 By shopping online
Click here