Give Blood
in 2018
So what was your new year's resolution? To put the X Box down, every now and then? To lay off facebook at least while at the dinner table? Or maybe to do something that will really make a difference ... to someone else! Well if you are 17 or over that is just what you can do. It will only take you 5-10 minutes. You can do every 12 - 14 weeks. And it might save someone's life. Oh and you get a nice cup of tea and a few biscuits as a thank you. Sound like something you'd like to do? Why not justdo it! Give Blood!
Click here for details
Raise Money for Your Group
Want a novel way to raise money for your group? Hothouse Theatre are looking for partner organisations to help stage the production and to share the box office on a 50:50 basis. The organisations need to be not for profit, be able to provide a small space for performance and potential audience of members and supporters. Interested
Click here to find out more
The need for blood
How blood is used
Who you could help
Can you give blood
Preparing to give blood
What happens on the day
What happens after the donation
Where to donate
The Rock 'n Roll Half
Guy will by running ... in the loosest sense of the word ... the 13.1 gruelling miles of Rock 'n Roll Half Marathon around Liverpool on 20th May. It's all to Raise funds for the Get Involved Project.
Engaging young people with special support needs in the production of the Oh My Nottz online magazine. Don't let it be in vain!
donate here
Support Us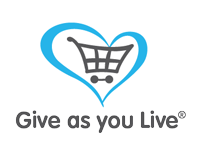 By shopping online
If you shop online then you could help raise money to support Hothouse Theatre producing Oh My Nottz.
All you have to do is register and get shopping!
It is free.
Donation are made at no extra cost to you.
Click here