It's Only Rock 'n Roll
13.1 miles of it
Guy will by running ... in the loosest sense of the word ... the 13.1 gruelling miles of Rock 'n Roll Half Marathon around Liverpool on 20th May. It's all to Raise funds for the Get Involved Project. Engaging young people with special support needs in the production of the Oh My Nottz online magazine. Don't let it be in vain! Here is his fisrt training report. Of all the half baked advertising gimmicks that have been used over the years to temp the naturally couch bound to become day trippers and don their running gear, staging a half marathon in Liverpool, promising psychedelic 1960's finisher's tee shirts, Beatles impersonators every step of the way singing Penny Lane or Strawberry Fields Forever and calling it the Rock and Roll Half, to entice the terminally star struck, must have been thought up by a fool on the hill.
donate here
Yes, it worked. I entered it. So in that sense the hard day's night some honey pie of an advertising executive spent staring through a glass onion on this little con deserves the Maxwell's Silver Hammer Award for cockiness.
donate here
I must confess, that as I donned my old brown running shoes, for my first 'post entering it' training run, a sort of here there and everywhere, trot around my usual haunts, a part of me had bought into the idea that this mother nature's son was somehow on the magical mystery tour to stardom, just by running in the same of a city as the Fab Four.
donate here
But that was yesterday. Today I shall let it be. It is after all just a long and winding road.
donate here
All I have to do is train, eight days a week, accept that I will finish, as ever, as a nowhere man, run for my life on the day, collect my 'I'm a loser' tee shirt at the end and promise myself to run it not a second time.
donate here
With that I will say hello goodbye. But don't let me down on the donation front.
donate here
Come together and add something to the Get Involved fund so we can work it out before I'm 64.
donate here
If you can't donate I'll understand. After all, every body's got something to hide except for me and my monkey.
Give to Hothouse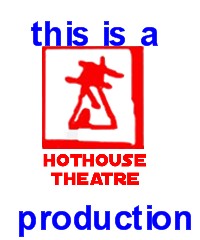 Oh My Nottz is a Hothouse Theatre production. Please support us so we can keep it going.
Donate here
Give While You Shop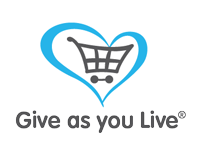 Raise free funds for Hothouse Theatre and Oh MyNottz by shopping online with Give as you Live, over 4200 retailers to choose from, shop & raise a donation at no cost to you!
Click here
The Get Invovled Project
Hothouse Theatre are going to expand the work of the Oh My Nottz online magazine to include young people with special needs in the production team.
donate here
This project is the Get Involved Project. It will give us the resources to work with young people with special support needs to enable them to access the main project and produce reports for Oh My Nottz.
Get Involved Project
donate here
Activities That Get involved Will Support
As well as involving the young people in the production of the reports local projects and places of interest, we will be working with them on various projects of their own. Here are some examples.
Robin Hood - the new movie.
T. J. and Ryan have been working on their own version of the Robin Hood Legend. It is all a bit mad and involves a few unlikely characters, a bit of confused time lines and a Robin Hood that is not all you might expect from the biggest folk hero ever to come out of Sherwood.
donate here
Molly's Colouring Book
Duncan has been working on bringing his creation, Molly, to life. Molly is a shy but friendly bear, aimed a pre school children. He would like to one day be able to produce a series of short programmes featuring Molly, but his first step has been to produce a colouring book. We are working with him to run some trail sessions with nursery children to see how they get on with Molly colouring book.
Molly's Colouring Book
donate here
Chefranger
Shaun is working on a brand new adventure story - Chefranger. Six heroes will fight their way to become the Ultimate Chef Masters, in the world. The series will combine the elements of Action, Adventure, and Comedy together to produce 1 HUGE SHOW.
Chefranger Trailer
donate here
Recycle your ink cartridges and help Hothouse keep Oh My Nottz going!
All you have to do is: register with Recycling 4 Charity order the envelops stick them in the post Then the money will come flooding into Hothouse!
Click here to get started