It's Only Rock 'n Roll
13.1 miles of it
Guy will by running ... in the loosest sense of the word ... the 13.1 gruelling miles of Rock 'n Roll Half Marathon around Liverpool on 20th May. It's all to Raise funds for the Get Involved Project. Engaging young people with special support needs in the production of the Oh My Nottz online magazine. Don't let it be in vain!
parkrun Volunteering
These days, in the training programme of everyone who is planning to crawl round a 13.1 miles of an otherwise unvisited city and call it a 'race', there has to be at least the occasional parkrun. And all those in the parkrun world know that parkruns need volunteers. That is why they are free, fun and just about everywhere you go. For those of us with a particular attitude to this running lark, one that seeks out even the feeblest of feeble excuses to not run, parkrun volunteering is a bit of a Godsend. It is your duty to do it and the more often you do it the greater the parkrun brownie points. I have an additional reason to volunteer. For reasons that can only really be explained by my anal retentive inner being, I have decided to only run each parkrun once. I have now reached 39 different parkruns. A recent trip to the Isle of Wight, where there is only one parkrun, Medina, Newport, I. O. W. which I have already done, admittedly on the alternative course thanks to the Isle Wight Festival, left me with no option but to reach for the volunteering excuse not to run, and put back my Rock 'n Roll half training by another weekend. When I ran Medina, Newport, I. O. W. a couple of summers ago, it was by the Solent, in glorious sunshine, with a loads of smiling happy runners probably all on holiday. The conditions for my volunteering session at Medina, Newport, I. O. W. parkun, could not have been more different. It was inland at Medina Park. It was winter. Raining. Not a sun kissed beach in sight. Might as well have been in Bulwell, Nottingham. With a thin line of long faced volunteers in long winter coats skulking under a slate grey sky. And a not so thin layer of mud adorning the paths and making my feet wet just finding the start line and the volunteer co-ordinator. "Hello, I emailed about volunteering." A blank look. "I was told I'd be marshalling" Another blank look. "I got the email on Wednesday." The first hint that I might be speaking the same language. "You must have emailed Newport." "I did." "Newport. In South Wales." It was my turn to offer a blank look. "It happens all the time. There are two Newport parkruns. This one is the Isle of Wight." I resisted the temptation to say, 'I know. The ferry was a bit of a give away.' And I held off arguing the point that I used the map on the parkrun website and clicked very much on the bubble that lingered next to the Isle of Wight, which was some considerable distance from any of the bubbles lingering over South Wales. There was a long silence while I wasn't saying any of this. "Well, I'm here to volunteer." "OK" I followed the directions, musing as I went at how poor human systems are, even with the addition of technology. I had sent the email. Got the reply. And still I wasn't expected! I found my position. A muddy puddle on the muddiest corner of the course, by a marker that told everyone very clearly where to go. My only purpose was, it seemed, to clap people round, let the rain run down the back of my neck, reflect on my incompetence at not having the decency to let this branch of the parkrun family know I was coming, say to myself a thousand time, 'must do better' and to bring the marker back to the start point when the last runner had gone by. I shrugged my shoulders, cursed the general ineptitude of people, consoled myself with the knowledge that I was right, did my duty and then skulked off back to my poorly internet served hotel room. It was Monday before I got the chance to check my emails and prove just how right I was. I had sent the email. I had got a clear replay saying that I would be marshalling. It was not from Newport, parkrun, South Wales. Neither was it from Newport, I. O. W. parkrun. It was from Southsea, parkrun, Southhampton. The other side of the Solent. It would seem that I had clicked a bubble on the map 'near' the Isle of Wight. Just not the bubble 'over' the Isle of Wight. Strangely, I still got a volunteer credit ... from Southsea. Ah, the ineptitude of humanity!
The Smith Challenge
The Smith Family are raising £5,000 for the Earl Mountbatten Hospice inmemory of Andy who died in February.
donate here
Give While You Shop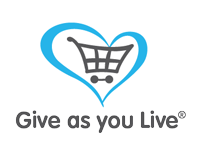 Raise free funds for Hothouse Theatre and Oh MyNottz by shopping online with Give as you Live, over 4200 retailers to choose from, shop & raise a donation at no cost to you!
Click here
The Get Invovled Project
Hothouse Theatre are going to expand the work of the Oh My Nottz online magazine to include young people with special needs in the production team.
donate here
This project is the Get Involved Project. It will give us the resources to work with young people with special support needs to enable them to access the main project and produce reports for Oh My Nottz.
Get Involved Project
donate here
Activities That Get involved Will Support
As well as involving the young people in the production of the reports local projects and places of interest, we will be working with them on various projects of their own. Here are some examples.
Robin Hood - the new movie.
T. J. and Ryan have been working on their own version of the Robin Hood Legend. It is all a bit mad and involves a few unlikely characters, a bit of confused time lines and a Robin Hood that is not all you might expect from the biggest folk hero ever to come out of Sherwood.
donate here
Molly's Colouring Book
Duncan has been working on bringing his creation, Molly, to life. Molly is a shy but friendly bear, aimed a pre school children. He would like to one day be able to produce a series of short programmes featuring Molly, but his first step has been to produce a colouring book. We are working with him to run some trail sessions with nursery children to see how they get on with Molly colouring book.
Molly's Colouring Book
donate here
Chefranger
Shaun is working on a brand new adventure story - Chefranger. Six heroes will fight their way to become the Ultimate Chef Masters, in the world. The series will combine the elements of Action, Adventure, and Comedy together to produce 1 HUGE SHOW.
Chefranger Trailer
donate here
Recycle your ink cartridges and help Hothouse keep Oh My Nottz going!
All you have to do is: register with Recycling 4 Charity order the envelops stick them in the post Then the money will come flooding into Hothouse!
Click here to get started