Nottz Blogs
Oh My Nottz will be running a new feature. We will be highlighting local blogs. If you follow a blog send us a link and we will include it on this page
Notts Literature blog
Nottingham History blog
Experience Nottinghamshire
The Nottingham Food blog
Nottingham University blog
Young
'We Are Young' blog
Nottingham Daily Photo
A photo a day and they are very good too.
Question Marc
Subversive art and stuff
Radnor's Nottingham
A view of architecture and stuff around Nottingham
Frusher on Food
A Nottingham Food blog
Nottingham Confidential
Nottingham's Blogazine
Round Sheffield Run
Raising funds to Support Hothouse Theatre's work with Keeping it Wild youth group.
Part of the Nottinghamhsire Wildlife Trust.
Click here
Nottingham Contemporary
Art blogging
Noshingham
More food bloging
The Tourist Running Guy
Running musings Help raise funds for Hothouse while you surf the internet
everyclick
Support Us
By shopping online
Click here
Visit
Donate online
Donate to Hothouse Theatre
Oh My Nottz is supported by ND Media who specialise in producing videos and websites for community projects.
visit ND Media
Support Us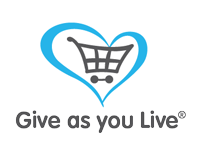 By shopping online
Click here
Help raise funds for Hothouse while you surf the internet
everyclick